Services of personal income tax in Belgium
Our services in the field of personal income tax in Belgium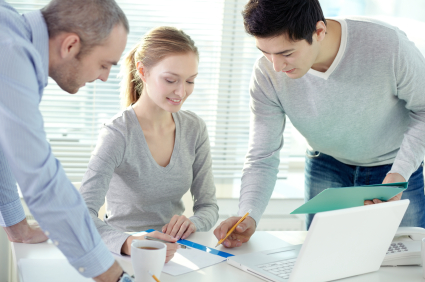 Drawing up of detailed financial plans prior to the start-up of the activity, comprising the fiscal impact and the calculation of the foreseeable tax expenses
Personalised advice with a view to the elaboration of a genuine tax strategy in the medium and long term: personal finance, top-up pension schemes, life insurance policies, branch 23
Computerised tax returns, the statutory appendices thereto and the compulsory tax statements.
Assistance, meticulous preparation and advice with a view to a controlled management of tax inspections on site or in our offices; traditional inspections, "AFER" (notice of tax register abstract) inspections and VAT inspections.
Management and preparation of replies to requests for information and to notices of rectification, as well as tax claims to be lodged (note: deadline reduced to three months!).
Tax calculation simulation and advance-payment strategy.
Optimisation in the event of the carrying-over or recouping of professional losses, the yielding of capital gains or the declaration of foreign income.
Employees: evaluation of real professional expenses, customised computerised tax appendices
Our services in the field of corporation tax in Belgium:
Drawing up of the detailed financial plan to be submitted to the notary public, evaluation for the first years of the fiscal impact and calculation of the foreseeable tax expenses.
Preparation and checking of tax returns and of the statutory appendices.
Checking of the calculation of previous assessments, tax simulations prior to major investments, investment allowance.
Assistance, meticulous preparation and advice with a view to a controlled management of tax inspections on site or in our offices; traditional inspections, "AFER" (notice of tax register abstract) inspections and VAT inspections.
Preparation of the elements for replies to requests for information and to notices of rectification, as well as for tax claims to be lodged (note: deadline reduced to three months!)
Assistance and representation vis-à-vis the tax authorities in the event of disputed taxes, swift submission of tax claims.
Advice concerning company reorganisation, reduction of capital, winding up.
Swift and efficient management of automatic tax rebates, direct contacts with the tax authorities.
 Easy guidance towards the firms of company auditors and chartered accountants with khom we collaborate on a regular basis ct and the calculation of the foreseeable tax expenses.